What are some of the publishers' top book club picks for Fall? Read on for discussion-worthy suggestions from Library Marketing experts.
The Abstinence Teacher
by Tom Perrotta
Griffin
Characterized by Perrotta's distinctive mix of satire and compassion,
The Abstinence Teacher
exposes the powerful emotions that run beneath the surface of modern American family life and explores the complex spiritual and sexual lives of ordinary people. Plenty of topics to discuss! ---Talia Ross, Director of
Library
Marketing, Adult Trade,
Macmillan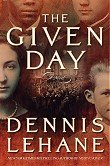 The Given Day
by Dennis Lehane
William Morrow
The Given Day
is a multi-layered, sweeping historic novel set in Boston at the end of the Great War. This is an unflinching, utterly spectacular family epic that captures the political unrest of a nation dangling between a well-patterned past and an unpredictable future. This is perfect for book clubs because it appeals to both sexes and all ages from 18 to 118. ---Virginia Stanley, Director of
Library
Marketing,
HarperCollins
The Guernsey Literary and Potato Peel Pie Society
by Mary Ann Shaffer and
Annie Barrows
The Dial Press
"A warm, funny, tender, and thoroughly entertaining celebration of the power of the written word. This marvelous debut novel, sure to have book club appeal, is highly recommended for all collections" (
Library Journal
, starred review). ---Jennifer Childs, Director,
Library
Marketing,
Random House
Read Annie Barrows' guest blog post
here
.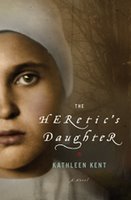 The Heretic's Daughter
by
Kathleen Kent
Little, Brown
This luminous first novel is set during the Salem Witch Trials --- and while it explores the anticipated themes of religion, education, and community outrage, at its core it is a powerful mother-daughter story about love and sacrifice. This book is already being considered for mother-daughter, adult, and teen book clubs at libraries across the United States. ---Heather M. Scott, Marketing Manager,
Hachette Book Group

Last Nigh
t at the Lobster
by Stewart O'Nan
Viking
This is a beautifully written story about a day in the life of "everyman" Manny DeLeon, who is managing a Red Lobster in a rundown New England mall on its closing day. It's a short, simple, character-driven novel about real working people with ordinary lives that would inspire discussion among reading groups; and it is that rare kind of book that is both literary and accessible. (Available in paperback October 28) ---Alan Walker, Senior Director, Academic and
Library
Sales & Marketing,
Penguin Group (USA), Inc.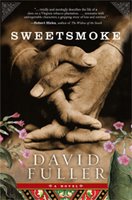 Sweetsmoke
by David Fuller
Hyperion Books

Sweetsmoke
is a great pick for reading groups because it has a rich, layered plot, plenty of fascinating characters, and it takes place during the Civil War, a particularly interesting time in American history. This novel delves deep into the pathos of slave and master alike, and examines perhaps the most turbulent time in our country's history. All in all, it's a fantastic read! ---Betsy Spigelman, Senior Marketing Manager,
Hyperion Books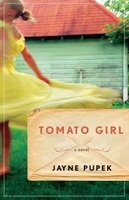 T
omato Girl
by Jayne Pupek
Algonquin Books of Chapel Hill
This is exactly the kind of book with which Algonquin made its reputation...finely wrought, emotionally enthralling, southern fiction. Dealing, as it does, with an eleven-year-old girl who is desperately clinging to anything that provides her an anchor, while her world slowly comes undone, it acts as a marvelous trigger for group discussion. ---Michael Rockliff, Director, Library Sales and Marketing,
Workman Publishing Company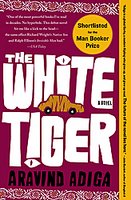 The White Tiger
by Aravind Adiga
Free Press
Shortlisted for the Man Booker Prize,
The White Tiger
tells the story of Balram Halwai --- servant, philosopher, entrepreneur and murderer. It's a gripping narrative that provides a brilliant cross-section of modern India. (Available in paperback October 14) ---Dennis Tyrrell, Marketing Manager,
Simon & Schuster