I felt like doing something alliterative today and "Two" and "Tuesday" just seemed to go together. It's the second day of the week (if you start with Monday that is) and I just felt like giving you two good books to consider for your book club. And of course since yesterday was Cyber Monday, and apparently, according to Amazon, it is now Cyber Week, I thought I would go with a high tech, robotic type theme. So without further ado... why not take a walk on the geek side for one of your upcoming meetings and think about one of today's 2 picks: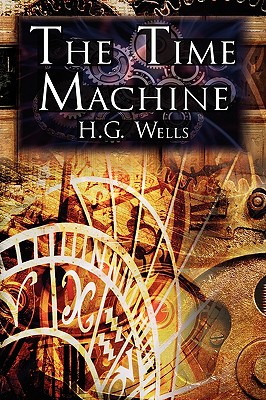 THE TIME MACHINE by H.G. Wells

From the Publisher:

Written by visionary H. G. Wells in 1894, The Time Machine is the seminal time travel tale, having spawned an entire genre of fiction and having inspired thousands of books, movies, and dreams. This classic novella marks the first use of the term time machine, and it portrays the first journey through time in a device that can be controlled precisely by its operator. The Time Machine was written as a serial in New Review magazine between 1894 and 1895, granting Wells the sum of $100 and the world a new dimension in which to dream.
NEUROMANCER by William Gibson

From the Publisher:
Neuromancer is the multiple award-winning novel that launched the astonishing career of William Gibson. The first fully-realized glimpse of humankind's digital future, it is a shocking vision that has challenged our assumptions about our technology and ourselves, reinvented the way we speak and think, and forever altered the landscape of our imaginations.


In their own time periods and in their own unique ways, both of these books were the first of their kind and both opened our imagination to new ideas.
-- Dana Barrett, Contributing Editor
PS - I like this 2 Pick Tuesday thing. This just may become a regular feature!