In today's post, regular contributor Jamie Layton tells us what books are jumping off the shelves at Duck's Cottage on the Outer Banks. From national and international favorites to works by local authors, Jamie gives us the booksellers view for Summer 2010. Any local favorites in your area?
Whew! Hold on a minute, lemme sit down, catch my breath, and collect my thoughts…

Okay, July is in full swing on the Outer Banks and I do mean the beaches are full, the roads are crowded and (thank heavens) the store is packed! Between the bookstore, kid's camps, water aerobics (yep, I do that, too) and driving my 15 year old back and forth to his first job I didn't leave much time for writing but I figure there's ONE thing RGG readers are always interested in and that is WHAT'S HOT!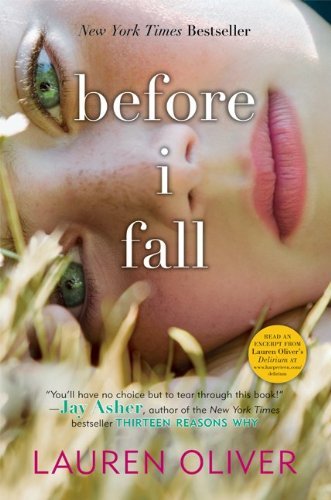 So, here's what's selling this summer: leading the pack is the incredible YA novel- BEFORE I FALL by Lauren Oliver. I liked this one so much I sent it out to my subscription book club. It is heartbreaking. Uplifting. I love this book. I want to read it again! Swedes sporting ink are hot, hot, hot this summer- particularly Lisbeth Salander- Stieg Larsson's THE GIRL WITH THE DRAGON TATTOO is almost impossible to keep in stock, THE GIRL WHO PLAYED WITH FIRE is next to impossible and #3 in the trilogy, THE GIRL WHO KICKED THE HORNET'S NEST, is still selling briskly, especially for a hardcover.

FENG SHUI LOVE, a cool little chick lit novel by local authors Joni Davis & Lisa Hyatt, is doing well and sales were definitely boosted when the girls stopped by for a terrific book signing. Everybody's excited about Julia Roberts next turn on the big screen so Elizabeth Gilbert's EAT, PRAY, LOVE is flying out the door. A big book club title this summer is Chris Cleave's LITTLE BEE. Tried it, couldn't get into it. Don't really like downer books for the summer. BEACH TRIP by Cathy Holton is, naturally, turning out to be a great beach book.

Over on the non-fiction side of things the paper version of Michael Crawford's SHOP CLASS AS SOULCRAFT is a summer hit and so is a quirky little book about using Zen principles to overcome anger called THE COW IN THE PARKING LOT by Susan Edmiston. Rounding up our bestseller list are several kid's puzzle books, a couple of local cookbooks and COASTAL WILD, a new photography book of the area. I've been having fun reading over at the Town of Duck story time and this year picked three books by local authors (and artists) SIXTEEN SANDPIPERS: AN OUTER BANKS COUNTING BOOK by Anne Davis Creef and Asia Evans, and CAPTAIN STUMPY THE PIRATE CAT by Jeremy & Herbert Blivens. Captn. Stumpy has a follow up which is CAPTN. STUMPY & THE SEARCH FOR TIGGIE PANTS. The kids have loved these books! So that's the down low on the OBX- if you have an Outer Banks vacation coming up in your future be sure to stop in and see us!! (And be prepared- it has been H-O-T down here!!)
-- Jamie Layton, Regular Contributor and Manager of Duck's Cottage Coffeeshop & Bookstore