Are there books you wish you had read with your book club instead of on your own? Today Shannon McKenna Schmidt talks about some of the ones she wished had been group discussions --- and why.
After I read the last page of Catherine O'Flynn's
What Was Lost
, my first thought was that I wished I had read it with my reading group because I wanted to discuss it. I love solo reading, of course, but every once in a while I come across a book that after I read it makes me wish I'd had the foresight to hold off and select it as my reading group pick.
Here are six of those books: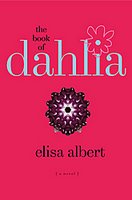 The Book of Dahlia
by Elisa Albert
When 29-year-old Dahlia Finger --- an underachiever who spends her days smoking pot and watching movies in a beachfront cottage purchased by her rich father --- is diagnosed with terminal cancer, she confronts her illness with brash honesty and dark humor. Food for thought is the novel's central question: is a "wasted" life worth mourning?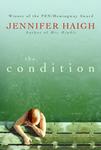 The Condition
by Jennifer Haigh
Jennifer Haigh's portrayal of a picture-perfect New England family fractured one summer by devastating news has hallmarks of a discussion-worthy story --- secrets, misunderstanding, regrets. Haigh insightfully explores how one person's "condition" alters the lives of everyone in the family in different ways.
The Journal of Helene Berr
Like Anne Frank's
The Diary of a Young Girl
, Helene Berr's journal offers a personal perspective on the atrocities of World War II. A young Jewish French woman, Berr recounts her transformation from happy student at the Sorbonne in Paris to living under increasingly dangerous circumstances in Nazi-occupied France. Her journal is both tragic and uplifting.
Me & Emma
by Elizabeth Flock
As a
BookPage
reviewer wrote,
Me & Emma
"is a tour de force in the telling. But it can be painful to read." Elizabeth Flock tells the story of eight-year-old Carrie Parker and her valiant attempts to protect herself and her sister, Emma, from their stepfather's violence. Just talking about the novel's surprising conclusion might take up an entire meeting.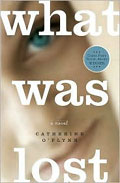 What Was Lost
by Catherine O'Flynn
Dark in setting, as well as psychologically,
What Was Lost
is the haunting story of a young girl's disappearance at a shopping mall and how it reverberates twenty years later. Some discussion points: the shift in point of view, why O'Flynn chose to divide the story into separate parts, and how this set-up affects the reading of the story. (Click
here
to read Catherine's guest blog post.)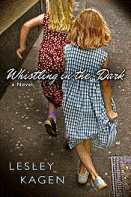 Whistling in the Dark
by Lesley Kagen
Lesley Kagen's debut novel (which ranks as one of my all-time favorite books) follows the adventures of 10-year-old Sally O'Malley and her sister, Troo, during one summer in Milwaukee. The unfolding of the mystery apsect of the plotline, whether the 1959 setting is effective, and Kagen's depiction of Sally, who displays both innocence and maturity as she confronts unusual and frightening circumstances, will inspire plenty of discussion. (Click
here
to read Lesley's guest blog post.)
---Shannon McKenna Schmidt