About the Book
About the Book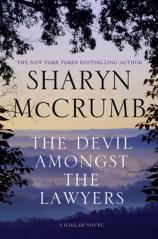 In 1934 all the national publications sent their star reporters to remote Virginia to cover the trial of Erma Morton: a beautiful 21-one-year-old mountain girl with a teaching degree, accused of murdering her father --- a drunken tyrant of a man.
Four seasoned journalists descend upon the small town --- nothing sells papers better than a wronged woman on trial, or descriptions of "backwards" mountain life. Yet instead of rundown shacks and horse-drawn buggies, they found gas stations and coal company executives…but the truth can always be manipulated to suit the audience.
Except that among them is Carl Jennings, an 18-year-old novice journalist from Tennessee who accurately reports on the trial and the citizens of the town. So when their articles conflict, Carl is condemned for perjury, while the other journalists sell Erma Morton's verdict to the highest bidder. Soon, it is not the actual murder that is of interest, but the vultures attracted to the death. In the midst of all this, Carl continues to search for the truth, relying on his younger cousin, Nora --- gifted with the "sight" --- for help.
A stunning return to the lands, ballads, and characters upon which she made her name, The Devil Amongst the Lawyers is a testament to Sharyn McCrumb's lyrical and poetic writing.
The Devil Amongst the Lawyers: A Ballad Novel
by Sharyn McCrumb
Publication Date: June 22, 2010
Genres: Fiction, Historical Fiction
Hardcover: 336 pages
Publisher: Thomas Dunne Books
ISBN-10: 0312558163
ISBN-13: 9780312558161