Reading Group Guide
Discussion Questions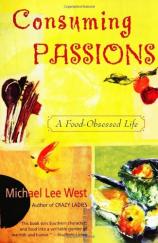 1. Although Michael Lee West focuses largely on her development as an 'accidental gourmet,' the strength of Consuming Passions is the relationship between West and the women who helped nurture her ³foodie² spirit, especially her mother. Discuss the importance of this mother-daughter relationship and the manner in which food acts as a medium through which West and her mother come to a greater understanding and appreciation of each other.
2. The passing on of a family recipe also means the passing on of tradition, keeping the past alive through the food on our tables. The recipes within this memoir are closely linked to the strong Southern tradition of storytelling. How does food become the avenue through which the past is discussed and kept alive for future generations? Why is this important?
3. West had numerous influences throughout her development as a gourmet ‹ Miss Johnnie, Aunt Tempe, Aunt Dell, Ary Jean ‹ what could be called ³home training.² Discuss some of these influences and how each added to her culinary repertoire. What/who has been your own greatest influence in your love for food?
4. A sense of place is very important to West ‹ she is a daughter of the South and she finds great pleasure in making Southern cuisine. How is your sense of place reflected in the meals you cook? What dishes give you a sense of home or trigger special memories?
Consuming Passions
by Michael Lee West
Publication Date: April 5, 2000
Paperback: 288 pages
Publisher: William Morrow Paperbacks
ISBN-10: 0060984422
ISBN-13: 9780060984427