Excerpt
Excerpt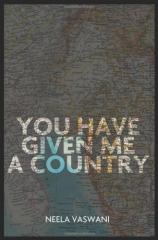 December 25, 1980
I am six. My mother: thirty-two. It is our first visit to India, my father's country.On Christmas Day, we leave New York with our rolling suitcase, my father delighted that the ancient invention of the wheel still improves human life in new ways. "Such elegant machinery," he says, "Revolutionary. One hundred percent guaranteed." We have never before owned a suitcase on wheels.
Half an hour before the plane lands, my mother walks me to the bathroom and I change from a tracksuit to a salwar kameez of green paisley. I believe if I stand too close to the toilet I will be sucked out into the clouds. My mother changes to a pink salwar kameez stitched with rows of black beads. She pats the beads gently, then laughs, "Christ Almighty, it's like I'm sewn into a rosary. Walk a mile in a man's shoes… ." She raises a finger as she speaks so I know it is a lesson.
At Dum Dum Airport, Calcutta, the hot air is fluffy with mosquitoes that hover but do not bite. My mother gives me a candy cane wrapped in plastic. "Little bit of Christmas," she says. The air blooms with zinnia-colored saris and flashes of gold. Doors, windows, flung open to the long dark hem of horizon, the sun rising like a bloody egg. A woman sweeps the floor with a broom of sticks, moving in a squat like a crab. Two policemen with black guns lean against a wall. I tighten my fingers around my father's pant leg. He looks down at me and says, "Calcutta," his loss, joy, mingled.
Just past the baggage claim, the Vaswani-Jhangiani clan stands shoulder to shoulder. My father waves and nineteen hands wave back. "Oh, she looks just like Dadi, oh, so sweet, chhoti babi, Arrey, why are you cribbing? Let me get closer, guee a me sura. Arrey, so fair, keeyañ ah eeñ, beri hi paar."
I am comforted by the faces and bodies like mine. The stories come true. Everyone speaks like my father, a jumble of Sindhi, Hindi, English. My father meets the children born in his absence. They shake his hand solemnly and call him Uncle. The women study my mother's blue eyes, the vivid white streak in her reddish-brown hair. Someone says, "Like Indira Gandhi." My mother replies, "White hair. Curse of the Irish."
I unwrap the candy cane. It sticks to my hand. Minty sweetness, distant Christmas. I suck the red stripes into white while my parents dole out bottles of duty free Johnny Walker Black Label and Revlon lipsticks that sweat in the heat. My cousins are suspicious of the Michael Jackson poster rolled in a tube. "Counterfeit," they whisper.
I lie on my back on top of the wheeled suitcase and play my favorite game: Unfocus Your Eyes. Everything goes indistinct, indefinable. No man, no woman, no table, no chair. The world, a soft blur. Swashes of color, flickering shapes.
I snap back to focus.
A pigeon. Inside the airport, flapping near the rafters. In the Indian comics I read, there are peacocks, crows, sparrows, hawks. But no pigeons. I think it is an American bird. This one must have flown from New York to Calcutta, like me. I love pigeons. Their orange eyes and pink feet. Their necks, iridescent purple and green, mysterious as an oil slick in a parking lot.
A woman with my father's face leans over me. "I am Gagi Auntie. What are you looking at, beti?"
I point. She says, "Ah. Kabootar."
The pigeon, so universal, it has a name everywhere. Not American. Not Indian. Just pigeon. It flies, loyal to itself. Citizen of the air, waving the flags of its two grey wings.
"Come," my aunt says, reaching down to lift me off the wheeled suitcase, "Chhalo, it is time for home."
I link my arms around her neck, lean my face against her shoulder. Feel a pin hidden under a fold of her sari. I shift my nose. Through the fabric, I smell the pin, like an old nickel at the bottom of my grandfather Kent's change purse. I think of him alone in America. He loves pigeons, too. He says they are fattest outside the library because readers are generous. He says they always find their way home.
At Dum Dum Airport, Calcutta, just arrived, I feel the grief of leaving. Everything is a temporary reunion. It will be painful to leave my family in India, as it was painful to leave my grandfather and America. No matter where I am, I will think of lives being lived across the world. India, America. This place, that place. You have to stand someplace.
My lips harden to beak; my fingers melt to the softness of feathers. I look down at the world: a soft blur. Always in-between. And, in-between, home.
Excerpted from You Have Given Me a Country © Copyright 2012 by Neela Vaswani. Reprinted with permission by Sarabande Books. All rights reserved.
You Have Given Me a Country: A Memoir
by by Neela Vaswani
paperback: 256 pages
Publisher: Sarabande Books
ISBN-10: 1932511822
ISBN-13: 9781932511826