Reading Group Guide
Discussion Questions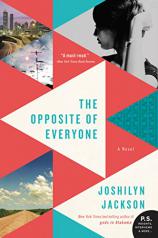 1. Paula Vauss is a tough-as-nails divorce attorney who doesn't place much stock in personal relationships. She describes her upbringing as "a Frankenstein's monster made of stolen parts..." How much of who Paula is today is a response to her childhood?
2. After years of sending money to her estranged mother, Kai, Paula learns that Kai is dying of cancer and sends a cryptic message with the return of her last check. Are you surprised by her reaction to the news?
3. Why does the pro-bono work with young, underprivileged girls make Paula feel close to her estranged mother, Kai? How would you describe Kai as a mother?
4. Paula has spent the better part of her life beating herself up for calling the police on her mother. She reflects back on her deed: "If I had never dialed 911, we would have grown up together. I tried to imagine it --- a world where Kai never went to prison, and I didn't land in foster care. Where I never learned to hit hard before I could get hit, and where I had a baby brother." How does Julian's arrival compound this guilt?
5. After her initial shock of learning she has a brother, Paula seems to accept the idea of Julian (and, eventually, Hana) into her life. Were you surprised by her acceptance?
6. Kai names her children after Indian deities --- Kali for Paula (goddess of destruction, destroyer of evil forces); Ganesha for Julian (remover of obstacles, god of wisdom), and Hanuman for Hana (able to counteract bad Karma). What is the significance of her choices? Did you know anything about Indian deities before reading this novel?
7. The night before Paula leaves for college, a very inebriated Kai tries to tell Paula a different version of the Ganesh story. What do you think Kai was trying to get across to her daughter?
8. Kai used to tell her daughter that "Kali destroys only to renew, to restore justice, Kali brings fresh starts... Your name literally means 'Hail to the Mother,' over in India." How has Paula lived up to her namesake?
9. Paula attempts to tread lightly on the romance front with Birdwine, despite their mutual attraction. She learned in foster care that "Breaking things was what I did best." What do you think about Paula's relationship with her ex-lover/private investigator? We see in Paula's future that she does get married. Do you think she married Birdwine?
10. What do you think is the significance of the title, "The Opposite of Everyone"?
11. At the end of the novel, Paula reflects back on how "All around us are the shared stories that have formed our lives." How did Kai's stories bond her children together? Does your family have any "shared stories" that have become family legend?
The Opposite of Everyone
by Joshilyn Jackson
Publication Date: October 11, 2016
Genres: Fiction
Paperback: 320 pages
Publisher: William Morrow Paperbacks
ISBN-10: 0062105698
ISBN-13: 9780062105691