About the Book
About the Book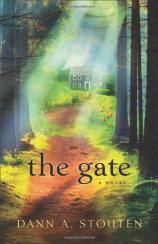 Every life is a story. Schuyler Hunt is about to come face-to-face with the author of his.
When a planned getaway with his wife turns into a shopping trip for the girls, Schuyler Hunt finds himself looking for something else to do. An ad for a vacation cottage catches his eye, and he sets off in search of a much-needed break. When he arrives, he finds something far different from the typical summer home experience. In fact, he may have found a little slice of heaven.
The proprietor --- along with a number of unexpected and yet familiar guests --- welcomes him with food, rest, and conversation, until what started out as an escape from everyday life turns into something much, much more...