Excerpt
Excerpt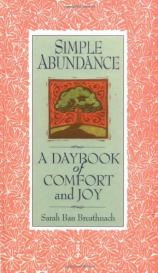 A Continuous Thread of Revelation
Things come suitable to their time.
ENID BANGOLD
Did you ever see the film National Velvet? Based on the heartwarming book written by Enid Bangoid, the film starred a teenage Elizabeth Taylor in her first leading role as Velvet Brown, a young English girl determined to transform an ordinary horse she'd won in a raffle into a racehorse. Every time she rides him, she sees herself trotting triumphantly into the winner's circle of the world's greatest steeplechase, the Grand National. Velvet believes that she and "The Pie" share a special destiny - that underneath his plain horsehide exterior beats the heart of a champion. But Velvet has a few obstacles in her path: she's fourteen, her parents think her dream is nonsense, and The Pie is actually unruly and untrained. Even if there were a trainer in the small English country village where she lives, there's no money for one, or for the race entrance fee or to hire a jockey, since girls are not permit to rides, in England's most illustrious horse race. However, as all dreamers know, these are but minor hurdles when a determined young lady is taking fate for a ride.
Remember Velvet Brown the next time you've got a few obstacles to overcome. If you do, you'll be delighted to discover, as I have, that there are few things in life more I satisfying than accomplishing whatever "they" tell you can't be done.
Since first grade I've held very firm convictions about money, fame, dreams and destiny. The origins of these opinions or how I formed them so early was always a mystery to me, especially since they bore no resemblance to the philosophical fare served up at home. I discovered one of the sources soon after I embarked on my own deeply personal excavation process, as I recalled cherished books from my childhood. Prominent among them was National Velvet. It had been given to me by my favorite aunt, who loved horses and wanted to share her enthusiasm with me. I'd finished the book practically in one sitting and declared, "If Velvet Brown can do it, so can I." It didn't matter that I hadn't a clue as to what my authentic it would be, but horseback riding seemed like a good place to start.
My parents couldn't afford horseback riding lessons and with four children in the family, wouldn't let Aunt Em "play favorites" and pay for them. Coincidentally, a local Girt Scout troop was sponsoring a contest for the most enterprising Brownie, and first prize was free horseback riding lessons. I spent most of that entire year earning extra merit badges. All my hard work was worth it the day Aunt Em took me shopping for my new riding gear, followed by a celebratory lunch. We were both so proud of me; it was one of the happiest days of my life
Two weeks later, Aunt Em died suddenly of a brain aneurysm; she was only thirty-four. The morning of her funeral I was supposed to take my first riding lesson, I was crushed, heartbroken incredulous; it was like a Fall from Paradise. Now, suddenly, I knew at any moment life, happiness, security, safety, and most of all, love, could be snatched away without warning. I refused to go to her funeral; I insisted that she couldn't be dead, that some dreadful mistake had been made.
And the riding lesson? The prize? Finally I had to make my first conscious choice, an act of self-assertion grounded in my own sense of what was right. I took the lesson. I knew in my heart that Em would have approved, but secretly I wondered what kind of wicked girl would go horseback riding on such a sad occasion. With the earnestness that only the young can bring to any serious endeavor, I threw myself into my first lesson. But as soon as it was over and I walked away from the barn, the tears started and in some ways haven't stopped yet.
Later, when I was twelve and just learning to jump, I fell off my horse; I was shaken but not badly injured. I should have gotten back on the horse immediately, but I didn't. The next week's lesson came and went, but I became afraid and never rode again. I never talked about it, just shrugged it off as if I'd lost interest.
Many years later I took my daughter to her first horseback riding lesson. While walking from my car to the barn, my sense memories kicked in and it all came flooding back to me: my beautiful aunt, her unconditional love for me, the comfort of our close companionship, her belief in me, my determination to win that contest, our celebration.
And then, of course, the memory of my loss. In an instant I realized for the first time that I had buried my love of horseback riding beneath layers of fear, a little girl's guilt, and the recasting of a courageous choice into something shameful. Finally I could untangle the twisted truth of an ancient lie that had robbed me of so much joy.
Thirty-five years after I fell off a horse, I got back on one, starting from scratch in a beginner's class with seven-year-olds. It didn't matter. I was seven years old once again, too, grateful to be back in the saddle, thrilled to have recovered a precious portion of my relinquished Self. On my way home I stopped off at bookstore and got myself a brand new copy of National Velvet.
Even though you are searching for a pattern of personal, authentic pleasures and preferences, be prepared; you can't know what memories will be triggered as you reacquaint yourself with the girl you were once upon a time. But remember, you're not alone. Your Authentic Self is with you, a loving spiritual companion ready to help you unravel the tangled threads of memory, promise and abandonment. I had no idea that the aromatic alchemy of warm leather, sweat, hay and horses would act as conduits of such powerful soul memories for me. But, thanks to them, I could bring gentle emotional closure to a pivotal life experience.
Pain is part of the past. There isn't one of us who doesn't suit carry childhood wounds. Some are more horrific than others, but no matter how painful your young memories are, there were also glorious moments that kept you alive, or you would not be here today. "The events in our lives happen in a sequence in time, but in their significance to ourselves they find their own order," writer Eudora Welty confides. With patience and quiet observation, these events will provide your authentic archaeologist with a "continuous thread of revelation" that will reassuringly lead you back to your Self.
Back to the Beginning
The past is not only that which happened but also that which could have happened but did not.
Tess Gallagher
We will be taking many backward glances throughout our journey, so we ought to accept at the outset that no life retraced ever really begins at the beginning, especially a woman's life. For while the past asks only to be remembered, a woman's memory alters on her behalf and in her best interests. Memory - the vain old biddy - cannot resist penciling a few slight, cosmetic revisions in the margins of the past. Memory is also fickle. She must be wooed and courted if she is to succumb to our charms. Sometimes she surprises us with her generosity, and we recall moments with astonishing clarity. Most of the time, however, our memories are fragmented, like shards of pottery found during archaeological excavations. When this happens, we need to let patience do her perfect work as we piece back together the girl we left behind.
"The past is such a subtle thing," the writer Natalie Barney tells us. "[But] in the end, nothing else exists, everything is made of the past, even the future."
Having It All
Longing is all that lasts.
Jennifer Stone
Simple Abundance reassured you that "all you have is all you need" and showed you how to come to that awareness by using the mystical power of gratitude. Hopefully, thanks to gratitude, your life like mine was changed in wondrous ways for the better.
But now it might seem that I'm contradicting myself because I'm saying that it's okay if you still find yourself longing for Something More, even after being grateful, making positive changes, and growing into your authenticity.
There is no paradox here. Remember the notion that, if we want to live fulfilling lives, we must learn to distinguish between our wants and our needs? We still do. An example of a need is food; if this need is not met, we die from hunger. A want is a different thing: having it contributes to the enjoyment of our lives, but we could live without it or be satisfied to wait for it.
When we talk about Something More, it isn't wanting a fancier car, a bigger house, or a designer dress. Something More is what we need to fill our spiritual hunger. You don't want Something More. You need Something More. You feel deep within that something crucial is missing. You're constantly looking for it, but since you don't know what it is, the best you can hope is that if you run across it, you'll recognize or remember it. In defending your life you might say, "I know I should be happy. I am, really. Don't misunderstand me. I've got a great husband and fabulous kids, and we're all healthy. I've got a good job, wonderful friends. Mom's doing well in the nursing home. Our finances are okay, the credit cards are under control, and we've even started to save a little money. Next spring we're going on a cruise to the Bahamas. We're comfortable and content. And every day I'm grateful for my blessings. So why do I feel so empty?"
You're not alone. Reba McEntire, one of country music's superstars, ponders, just as we all do: "No matter what you achieve in life, you're always wondering, 'Is there something I should be doing? Is there something I'm missing?"'
Words can't begin to express my gratitude for my wonderful life. I'm living most of my dreams. Every day I say aloud, "I'm the most blessed woman on Earth" and I mean it. Which is why I was as confounded as I was comforted after I discovered the English novelist Vita Sackville-West's despair during what was supposed to have been the happiest time of her life. In 1930 her book, The Edwardians, was an enormous critical and popular success, providing her with financial security after a lifetime of being one of the educated, genteel poor. Her success enabled Vita and her new husband Harold Nicolson to purchase the romantic but rundown, Sissinghurst Castle and begin turning it into a renowned showplace. At thirty-eight she felt at the height of her creative energies and was in the throes of writing All Passion Spent, the novel that would be hailed her finest work. Still, she confessed to her best friend, Virginia Woolf': "If I, who am the most fortunate of women, can ask, 'What is life for?' how can other people live at all?" Not long after she confided her distress, she began a love affair which temporarily masked her depression but didn't alleviate it.
So here we are - you, Reba, Vita Sackville-West, and I - a group of talented, eclectic, even brilliant women. But at the end of the day, when we're finally alone, we're peering down into the black hole in our hearts. Our insatiable, inexplicable longing probes the emptiness much the same way you do when you can't keep your tongue out of the sensitive, empty spot that once held a decaying tooth.
"Many women today feel a sadness we cannot name. Though we accomplish much of what we set out to do, we sense that something is missing in our lives and - fruitlessly - search 'out there' for answers," writer Emily Hancock observes. "What's often wrong is that we are disconnected from an authentic self."
Excerpted from SOMETHING MORE, published by Warner Books. Copyright (c) 1998 Sarah Ban Breathnach.
Simple Abundance
by by Sarah Ban Breathnach
hardcover: 528 pages
Publisher: Grand Central Publishing
ISBN-10: 0446519138
ISBN-13: 9780446519137