About the Book
About the Book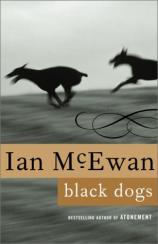 "I am uncertain whether our civilization at this turn of the millennium is cursed by too much or too little belief, whether people like Bernard and June cause the trouble, or people like me."
Two young Communist Party members, June and Bernard, meet in London in 1946. They fall deeply and quickly in love. They marry. On their honeymoon in France, June has a life-altering experience, discovers religion, and ultimately renounces her allegiance to the party. Five years later, June and Bernard Tremaine separate, but they never divorce, and never become romantically involved with others. Belief waning more slowly, Bernard stays a party member until 1956.
McEwan introduces June and Bernard as young lovers. Readers meet them again some forty years later when their son-in-law, Jeremy, spends time with both June and Bernard as he interviews each of them for June's memoir. Jeremy himself becomes a character in this novel and in the mock memoir within it.
Religion versus rationality. Your memory versus mine. Love versus daily existence. Sacrificing an individual for the good of the masses. So goes Black Dogs. Set against the fall of the Berlin Wall, the novel travels back in time to Europe after World War II and shows how that war and its demons changed the path of one family. Metaphorically and literally, the black dogs of the title roam the landscape of this novel--Europe and the Tremaine family.
Black Dogs
by Ian McEwan
Publication Date: December 29, 1998
Paperback: 176 pages
Publisher: Anchor
ISBN-10: 0385494327
ISBN-13: 9780385494328